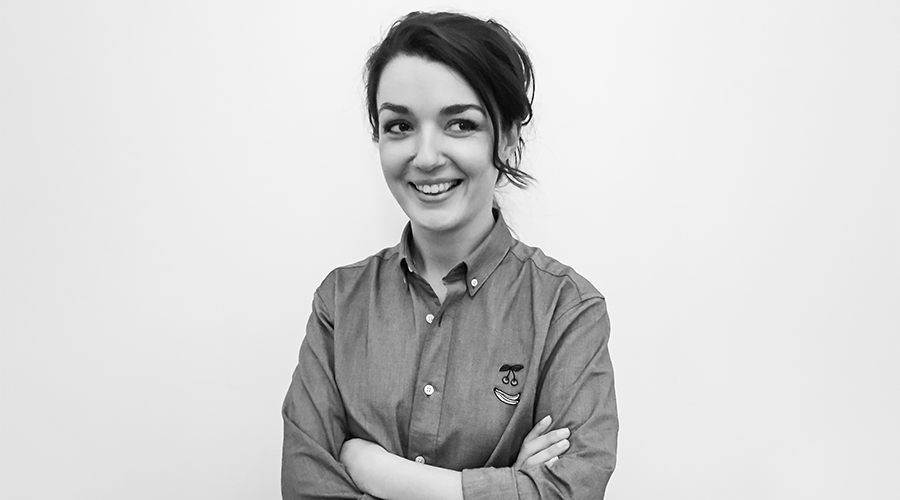 We talked to Nelly Gocheva about content trends and her advice for creating impactful brand storytelling.
As one of the leaders of 'T Brand Studio International', The New York Times in-house creative agency, Nelly Gocheva works with global brands creating bespoke partnerships and branded solutions focused around great storytelling. Cara Doyle, Head of Content Partnerships at Packed.House, caught up with Nelly to discuss everything from her predictions for 2019's content marketing trends to her recent trip to SXSW and the importance of good storytelling and figuring out the basics.
What does your role entail? What is a typical day like for you?
I head up international content at T Brand Studio – the brand-marketing unit of The New York Times. In a nutshell, I work with global companies on brand partnerships and content strategies, helping them find their voice, tell great stories and connect with current and new customers in a more meaningful – and, in the longer term, commercially viable – way.
Did you enjoy SXSW? What were the key takeaways for you?
To me, the interactive media days at SXSW remain especially relevant. It was great to see and hear from so many people who are making waves in the field right now. What surprised me in a very positive way was the presence of powerhouse women – speakers, attendees and exhibitors – from Elizabeth Warren, Alexandria Ocasio-Cortez, and European Commissioner of Competition Margrethe Vestager discussing politics and Big Tech to creatives. This included the Oscar-winning producer Caroline Waterlow, the head of the MIT Design Laboratory Yihyun Lim and VR experiential director Kiira Benzing, showcasing their latest work or discussing innovations in tech.
In terms of interactive and experiential, I was blown away by some of the VR on display in the cinema hall at the JW Marriott. From a marketing point of view, a lot of brands still seem to struggle to understand the benefits of VR in branded storytelling and content campaigns, and misuse the medium by creating VR tours of their offices for instance. The purpose of smart VR is to transport us to worlds we otherwise wouldn't be able to experience – a refugee camp, space, a sci-fi adventure. Having said that, quite a few of the VR experiences at SXSW were a true testament to how far the creatives have come, from SYFY x NBC Universal's Eleven Eleven and Intel's Runnin' to a mixed reality collaboration between the Icelandic band Sigur Rós and Magic Leap.
I saw that you attended a talk on the human intersection between Tech A.I. & Design at SXSW. Can you tell us about that?
This was a great panel organised by JWT's innovation lab that looked at how more human-centric designs are being used by big tech in A.I. today. More directly, it tackled this issue of consumer values when it comes to technology and how we should be creating more meaningful human connections with tech via smart, functional designs. Other big subtopics included  women in A.I. and tech design, and the outcomes of gender bias in research. Did you know that just over 20% of A.I. professionals are women, for example? We recently worked on a project with Fondation L'Oreal about women in STEM and the importance of gender analysis in science and this resonated a lot.
What are the key trends you foresee in the content/creative space in 2019?
There are so many moving parts in digital marketing now – with industry models being revamped for marketers, advertisers and publishers, the market is shifting quickly and often hectically, but here are three trends I see:
More long-term 360-degree partnerships between brands and media companies. Marketers who've identified the right content partners will start to see the long-term benefits in lasting collaborations and partnerships with publishers' in-house creative studios, expanding the engagement beyond native content to cross-platform collaborations, including live events, experiential, audio sponsorships, merchandise and "off-platform" offerings – content strategy and consultancy.
Transparency and authenticity. With the rise of purpose-driven and cause-related marketing, brands are being watched closely and held accountable by their own audiences if they can't deliver on their stated purpose or brand messaging. Simply put – it's not just about saying, but also doing. Earning and maintaining the trust that's so critical to content marketing is not a challenge that can be solved just by a cool campaign; companies have to also deliver – in their actions – on their brand purpose.
Platform-wise, the rise of audio and voice – sponsored podcasts and bespoke advertising on voice-enabled devices – are upon us.
How do you create compelling and effective branded content?
I don't think there is one magic trick (I wish!) when it comes to compelling brand content and successful marketing campaigns, but there is a quantifiable impact that comes from publishers' own brand credibility and in-house talent.
To me, it's really about understanding our partners' goals and identifying the challenge they have. From there, we work on how we can address these challenges with our content strategy approach and via data-backed insights on targeted audiences.
In order to be impactful you have to manage to successfully marry this analytical approach with creative storytelling. Statistics and data should inform content, but all these insights become irrelevant if you don't master the key principles of good storytelling – is it adding to the conversation, is it educational, is it pure entertainment? Having a clear idea of your brand messaging and consistently building narratives around it build up a successful content strategy. It's about identifying what story we'd like to tell and why this matters to our audiences and our partners' audiences.
What do you think are some of the fundamental obstacles companies face when trying to execute a content strategy?
The biggest challenges still come from not figuring out the very basics first… from who your audience is to how you measure success. From here, the content strategy suffers as it ends up either being "same old" repetitive or just all over the place.
Another issue is brands often focus on short-term goals and chase quick returns, while long-term satisfaction and meaningful impact via content will build relationships with the right audiences first before cashing in on them.
Also, don't be quick to just jump on the new shiny thing when it comes to formats and platforms; figure out your message first and find your unique, compelling story before exploring possible innovative routes to tell this story.
Instagram has just confirmed it is exploring more ways for brands to amplify content on its platforms. Does social media play a big part in your distribution strategy? 
Of course. We do use the core social platforms to amplify and distribute content, depending on the brand's KPIs and subsequently our distribution strategy. Separately, influencer marketing has been growing over the past few years, and we've done quite a few content partnerships for brands with HelloSociety, our own NYT influencer marketing agency.
Based on your own experience, what advice would you give to women considering pursuing a career in the creative industry?
Be bold, brave, and persistent if you truly believe in your ideas and what you do – which pretty much applies to pursuing a career in any field. A note of advice, though – this doesn't mean to stubbornly push for your own way. I often semi-joke with my colleagues that we have to leave our creative egos aside and focus on the fact that we're creating content and strategies for others – our audiences, partners and customers.