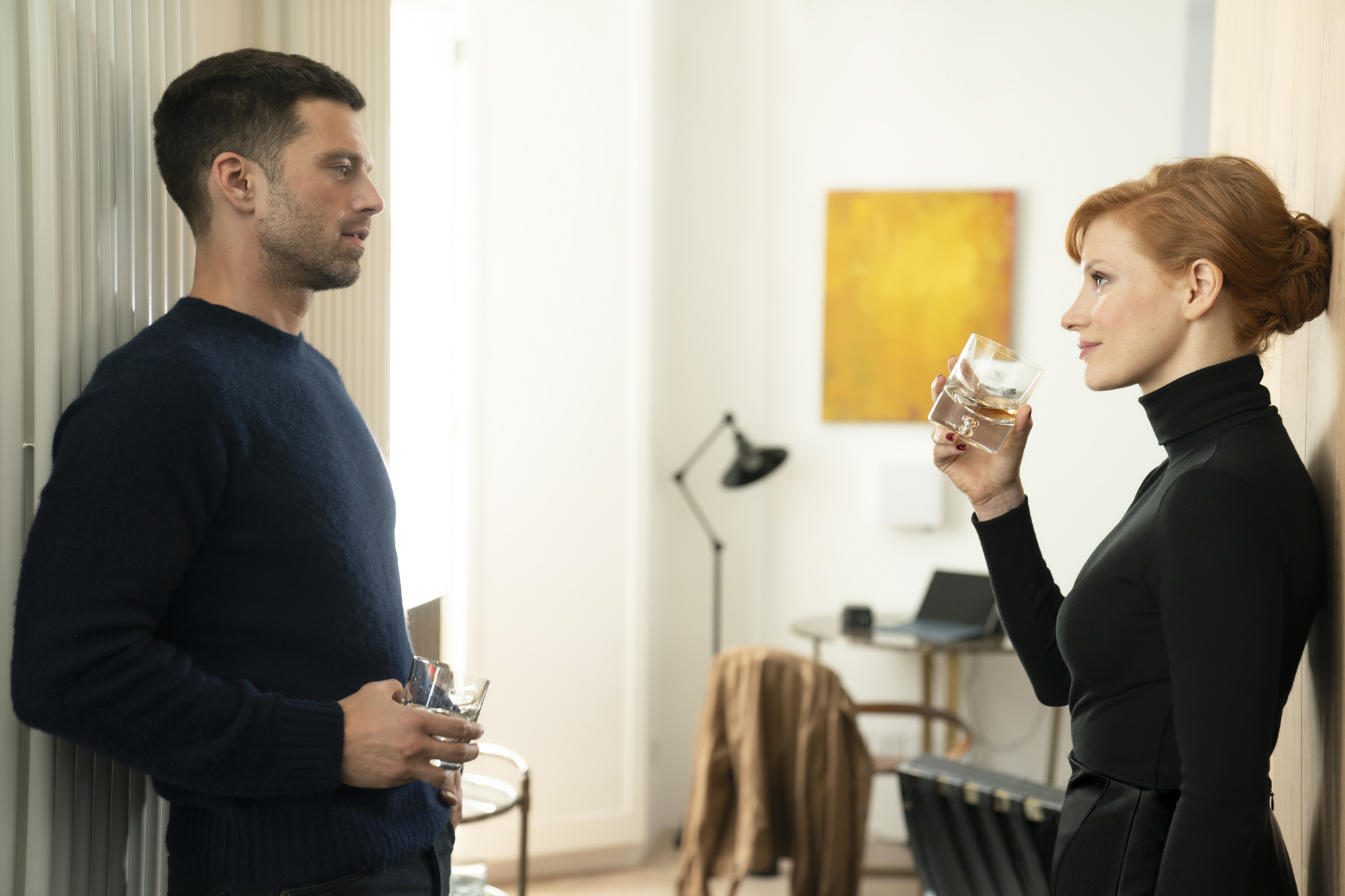 At the end of 2021, we conducted a survey asking people about their plans and hopes for the next 12 months.
We received over 1,500 responses to build a large snapshot of what our readers are looking forward to in 2022.
Here is a breakdown of the results, with some slides showcasing the data:
Disposable Income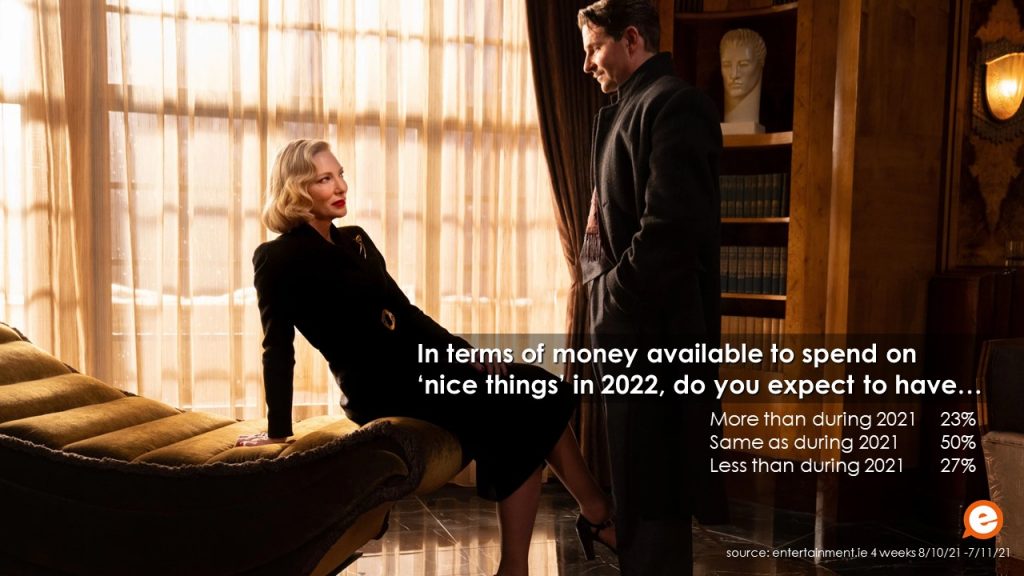 Looking ahead into 2022, 23% of respondents from the entertainment.ie community expect to have more disposable income to spend on 'nice things' in 2022, than this year. 50% expect to have the same.
Already there are quite a number of big life events on the horizon for many of the respondents.
17% are planning to change their car, 10% hope to buy their first home, while another 4% plan to sell their existing house and purchase another.
There are wedding bells pealing for 3% of respondents, another 4% are considering getting engaged. 5% hope to become pregnant while 2% are already expecting a baby that will be born in 2022.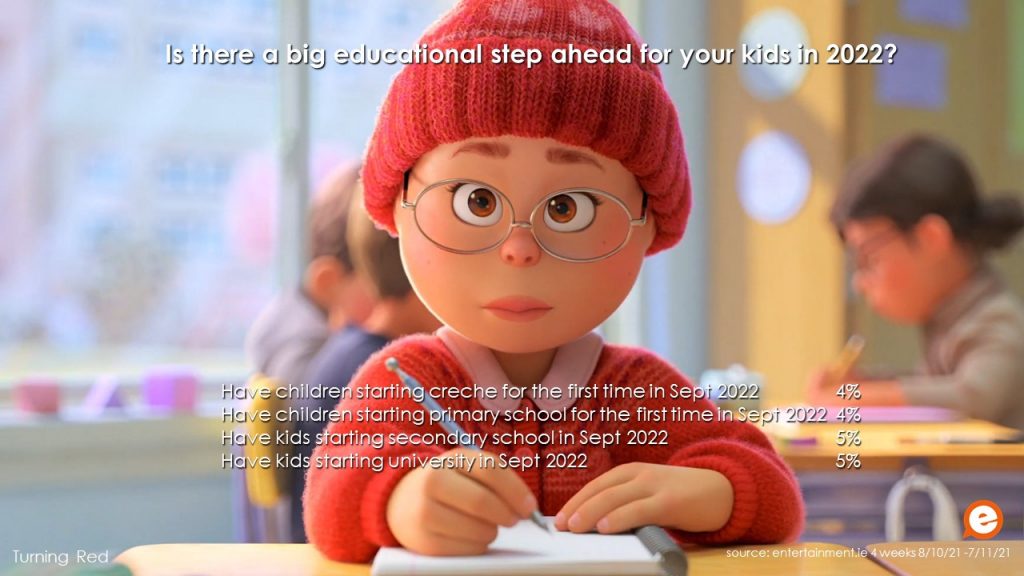 Those with children have some big educational steps, respondents having children starting secondary school (5%) or starting university (5%) in 2022.
There were 4% with children starting primary school and an 4% also starting a creche for the first time in 2022.
Exciting times ahead!
Health and Wellbeing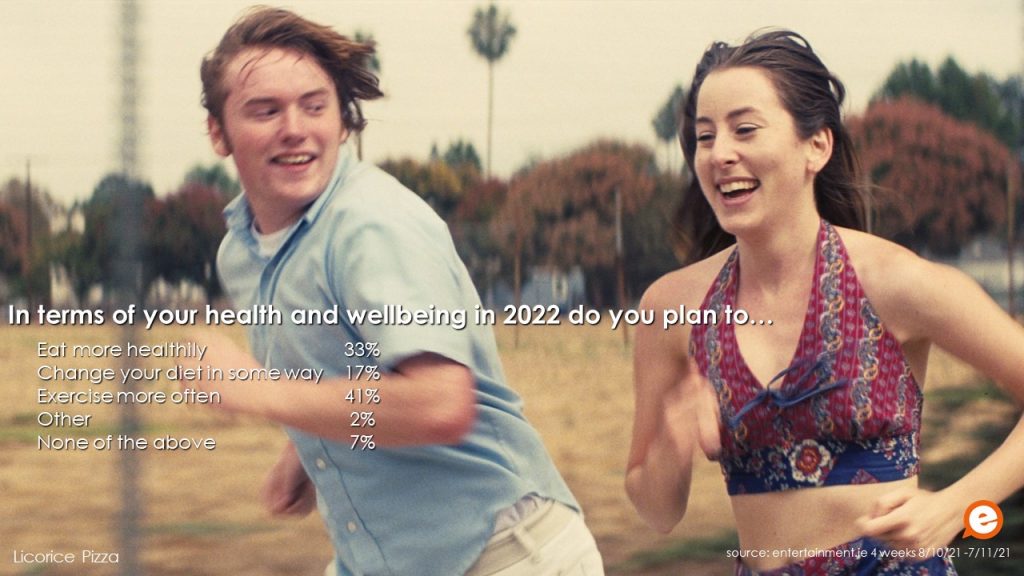 33% of respondents told us they plan to eat more healthily in 2022 with 41% wanting to exercise more often and 17% considering ways to change their diet.
When it came to gym usage, the most common workout plan was 2-3 times a week with 20%, while 15% planned on going 1-2 a week. Meanwhile the hardcore 9% plan on pumping iron more than 3 times per week.
Becoming vegetarian or vegan was the view of only 4% while 13% expect to try following a specific diet approach; 51% are considering reducing high calorie or high fat foods on their way to a 'new them'.
'Dry January' sounds like it may be a popular idea among some with 45% of respondents thinking that they will consider alcohol-free drink options more in 2022 than in 2021.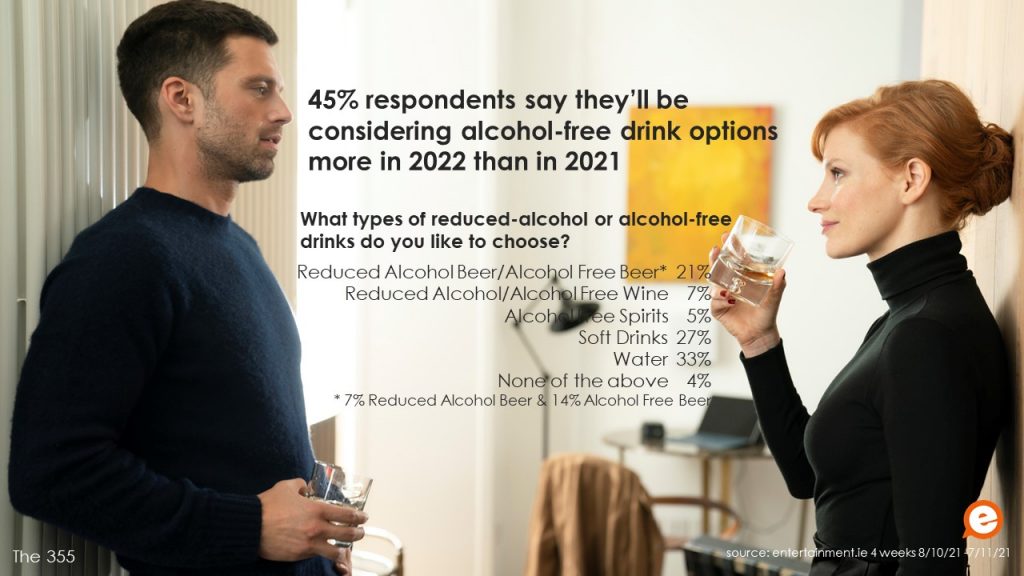 Alcohol-free beer or reduced-alcohol beer is currently a consideration for 21% of respondents, with alcohol-free wine and spirits also making an appearance at 7% and 5% respectively. Although water (33%) and soft drinks (27%) appeared as top answers when asked about their current choice of reduced-alcohol or alcohol-free drinks, there's definitely an appetite to consider new options.
We'll share more detail from our recent sentiment survey next week but if you'd like to receive or hear the research in entirety simply email our sales team on [email protected]