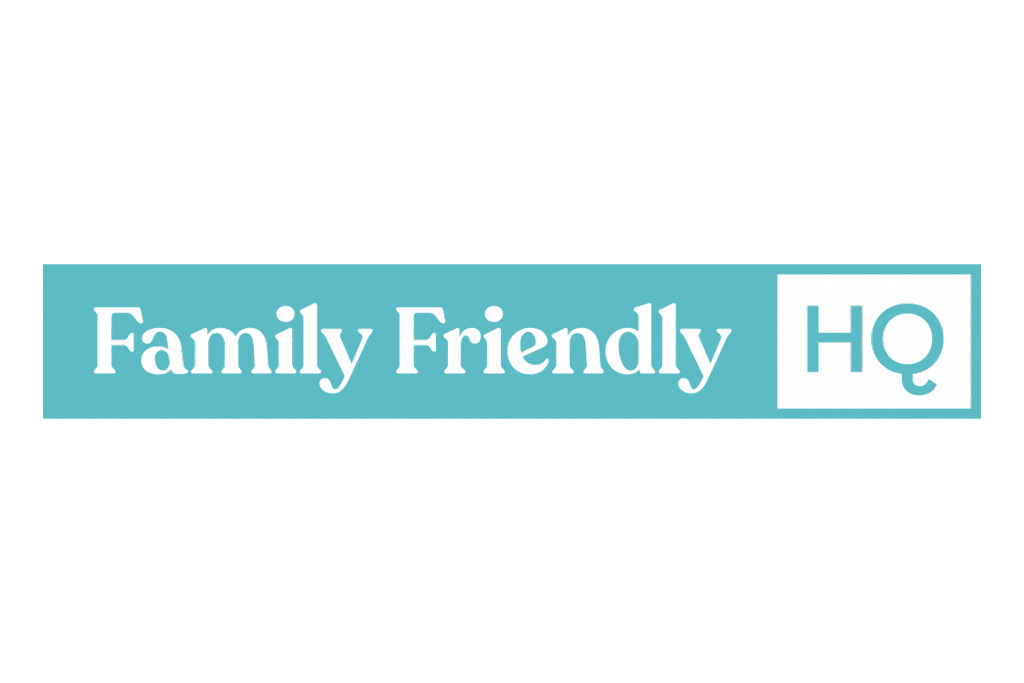 Family Friendly HQ Launches Inaugural "Family Moments" Research Report
Only 36% are happy with the amount of family quality time they have 
Nearly 1/3 of respondents spend 0 hours exercising weekly 
57% of children spend more than 2 hours a week on devices 
Irish parenting website, Family Friendly HQ, is proud to announce the launch of its newly redesigned website, www.familyfriendlyhq.ie. After nine months of research and development the refreshed, cleaner look website offers faster loading speeds on mobile, easier and more purposeful navigation and a new family moments hub. Readers will also enjoy the article infinity scrolling and personalised content recommendation system, as well as an improved mobile responsive site that is built on modern and cutting-edge technologies.
Family Friendly HQ is a trusted parenting community, dedicated to mums and dads, and families of all shapes and sizes. The inclusive website will share supportive expert advice as well as inspiring and honest parenting experiences. Lifestyle blogger and mum of two, Tracey Quinn, is also announced as the new Strategy Director of Family Friendly HQ and will lead the newly revamped site.
Speaking about the launch, Richie Kelly, CEO of Packed.House said, "The goal of Family Friendly HQ is to help the parenting community to navigate parenthood in modern Ireland. From pre-pregnancy to the teenage years, we have you covered. Family is the most important thing in the world and supporting our community of parents is the most important thing to us.
Following nine months of research and development by the Packed.House team we are extremely proud of the fact that this project was completed entirely by our in-house crew. From ideation and editorial strategy, to design and development, every aspect of this project was meticulously executed by our highly talented Packed.House team. We are exceptionally happy with the finished product and the feedback from our community has been overwhelmingly positive during testing."
To mark the relaunch of the website Packed.House wanted to understand the modern Irish family better and how they are currently spending their time across various areas including; work, sleep, commuting, health and wellbeing, children's activities and more. The 'Family Moments' research published today by Packed.House has found that whilst 99% feel that family time is important, only 36% of respondents are happy with amount of family quality time they have together.
An event delivering the insights of the survey will take place today in the Morrison Hotel. Tracey Quinn, new Strategy Director at Family Friendly HQ will host the panel which includes, Laura Dowling, pharmacist, health enthusiast and medicines adviser, Ross Good, blogger of 'The Stented Papa' and co-founder of Booky Wooky and Rane Von Meding, blogger, actress and parental rights activist.
The research is also being used in the new Family Moments hub that is live on Family Friendly HQ from today. The hub encourages families to take the Family Moments challenge and will help them make the most of their family time with advice, tips, competitions and much more depending on their results. The hub also houses stories from well-known Irish families about how they pledge to maximise their quality time together. Tara Anderson and husband Daniel, Michael O'Leary and wife Emma, Grace Mongey and fiancé Chris, Rosie Connolly and husband Paul, Ranae von Meding and wife Audrey, and several others share their stories onsite.
Key research insights include:
Only 37% are happy with the amount of family quality time they have
99% think family time is important
Work:
35% are planning to work from home in the evening
40% spend 1 hour or more commuting everyday
75% travel to work in the car, 3% cycle, 5% use the luas/train, 8% bus
Couple time:
24% spend 12-14 hours together monthly – 26 minutes a day on average
69% are planning one date this month
Me time:
Netflix/TV is the most popular "me time" activity
41% have no designated "me time"
20% find it hard to put time aside for me time.
37% go on social media to relieve stress
16% spend 0 hours a month catching up with friends
Sleep:
46% do not get enough sleep or their sleep could be broken

34% concerned about what they have to do tomorrow
26% think about work
32% have concerns about personal issues & relationships
Activities:
30% do no activities after school
76% spend over €200 on extracurricular activities yearly
84% believe the activities provide a good balance for their kids
Kids screen time:
57% spend more than 2 hours a week on devices
Only 14% spend less than an hour a week
45% are not happy with the amount of time they spend on devices
63% are aware of what they are doing
37% are not aware or somewhat aware of what kids are doing online
Cooking:
54% cook, 34% share the cooking
Only 4% shop online, 84% shop instore, 11% do both
When preparing meals –

42% say sugar volumes are very important
61% say including fruit & veg is very important
50% say the healthiness of the meal
¼ say calories & carbs are only slightly important
Housework:
48% share the housework – but 50% say it is not evenly shared
Laundry is the most time-consuming household chore
Health & Fitness
28% spend 0 hours exercising weekly
80% say walking is their favourite activity
21% are not happy with their fitness levels
62% do not have smart/wearable fitness device – of those that do, 56% say Fitbit is their device