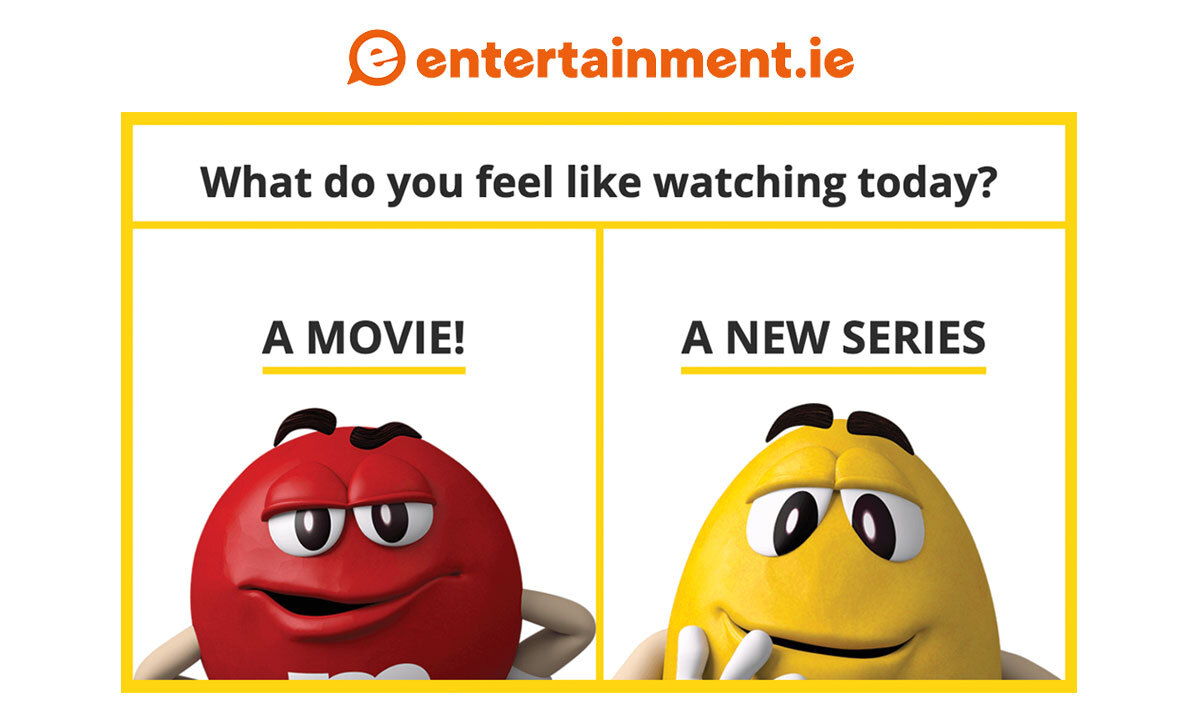 Packed.House have announced M&Ms will be renewing their sponsorship of the On Demand and streaming section on entertainment.ie for a second year. The partnership was arranged through Medicom and Mars and perfectly aligns M&M's with a rapidly growing On Demand audience on entertainment.ie.
M&M's will have full ownership of the On Demand and streaming section on entertainment.ie for the year bringing readers recommendations of movies and shows to watch arranged by genre. The Packed.House development team have built a real time M&M's On Demand Recommender widget which is populated frequently by the expert entertainment.ie editorial team with recommendations. https://entertainment.ie/tv/on-demand/
During the first lockdown in 2020, entertainment.ie pivoted to focus on content to beat readers boredom which was brought to life in their new ATL campaign 'we hate boring' that went live last summer. The campaign is live on TV, onsite, across social and on DOOH. The site also committed to becoming the home of On Demand with 116 On Demand reviews published in 2020 that led to 244% increase in On Demand traffic.
The On Demand content was also replicated on video with a new 'mini review' video series and 15 million video views in 2020 on entertainment.ie. Research carried out in Q4 of 2020 by Packed.House showed that 8 in 10 entertainment.ie readers have an active On Demand subscription.
Commenting on the partnership renewal, Commercial Director for Packed.House, Mark Corrigan, said, "We are delighted to kick off 2021 with this great news and partner with M&M's, Mars and Medicom. A brand like M&M's is a perfect fit for our growing On Demand audience. We have worked together to create a true value exchange in this partnership by using the famous M&M's characters to represent the multiple On Demand options currently available."
The partnership is live now on entertainment.ie and will also be rolled out across display, social and the entertainment.ie ezine blasts to readers.