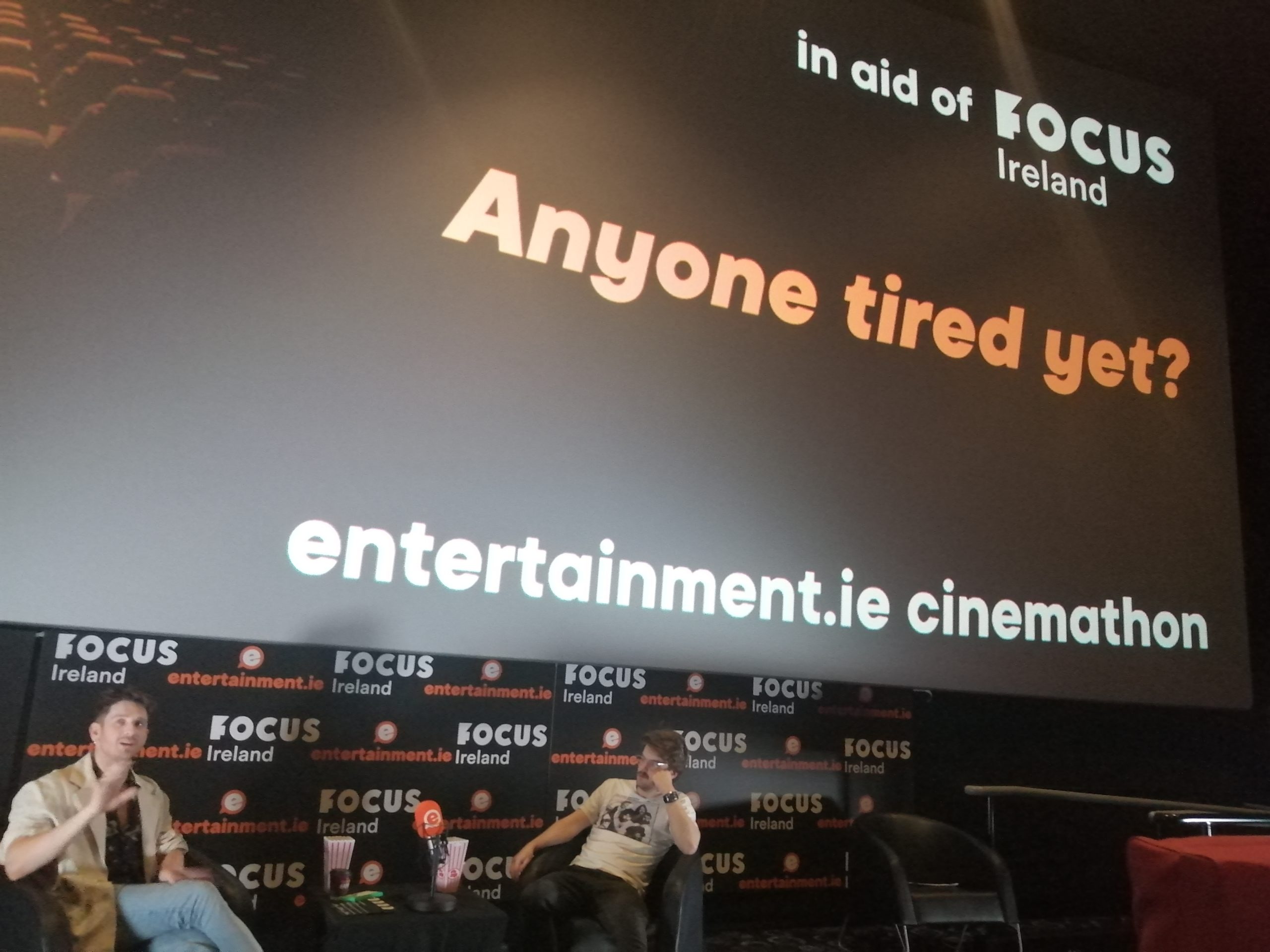 As the May bank holiday weekend got underway, a community of cinema lovers were comfortably installed in Cineworld Dublin with pillows, toothbrushes, changes of clothes and a selection of treats. 
Organised by entertainment.ie and led by movies editor Brian Lloyd, the 'Cinemathoners' had settled in for the long haul to work their way through 10 classic movies on the big screen, over a 25-hour period while raising funds for Focus Ireland.
The 10 Classics were Anchorman, Pulp Fiction, The Shawshank Redemption, The Dark Knight, The Shining, Blade Runner (1982), Chinatown, The Eyes of Tammy Faye, Mama Mia and Rosie.
Between each screening the participants got involved in discussion, games, music and good old fashion fun thanks to a number of surprise and celebrity guests.
Katharina Kubrik (Stanley's daughter), Matt Cooper (Today FM), Muireann O'Connell (Ireland AM), Vlogger Stephen Byrne, Comedian Kevin McGahern, Retired Professional Footballer Gary Dempsey and TBL8 Brass Saxophonist Aaron Poole dropped in across the marathon, even in the early hours of the morning to keep everyone going.  These highlights were streamed live across the 25 hours to encourage public donations for Focus Ireland.
Focus Ireland's Roughan McNamara and Catherine Keenan opened the event in advance of Irish movie Rosie.   Catherine learnt about Focus Ireland's services after becoming homeless, and she explained how through the charity's assistance is she now settled in an apartment.  A short snapshot of Catherine's story can be heard here:
Grace Allen Fundraising Manager with Focus Ireland wrapped up the event announcing the total that had been raised by participants. She added, "from the beginning I just thought this the coolest event ever, I've worked in fundraising a long time but I've never seen an event like this"… "you're all so incredible for raising over €15,000 – it's absolutely amazing and it's going to make a huge difference to people."