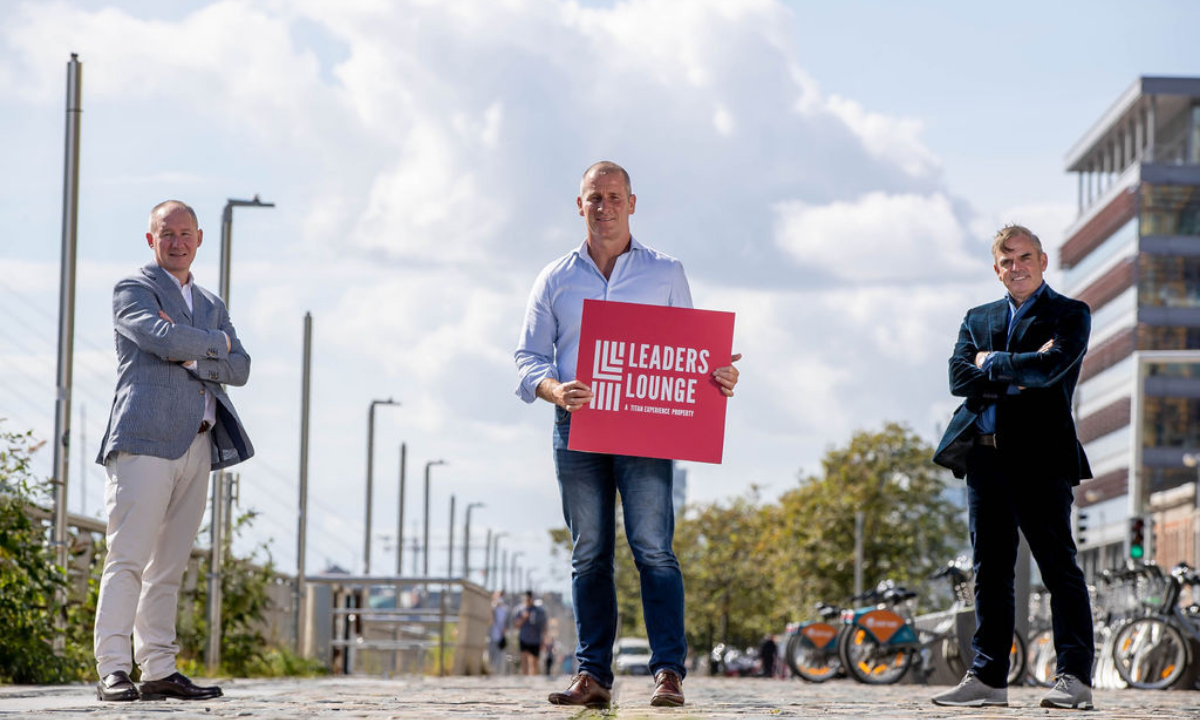 TheSportsChronicle.com named as media partner to inaugural online leadership event.
We are delighted to announce The Sports Chronicle, will be an official media partner to the inaugural virtual leadership event, Leaders Lounge, a Titan Experience property which will take place on November 3rd. The online event has been designed by TITAN Experience for CEO's, Management Professionals, Business Executives, and those in wider leadership/coaching positions.
The event will feature an impressive trio of speakers from the sporting world including former Dublin football manager Jim Gavin. He will be joined by former Ryder Cup Captain, Paul McGinley and Leinster Rugby Senior Coach, Stuart Lancaster.
Businesses and sporting organisations across the world have been rocked in 2020 with unforeseen challenges that have left companies and sporting bodies searching for leadership in order to help them adapt and pivot during these unprecedented times.
With that in mind, as experts in the field of creating high-performance environments, Paul, Stuart & Jim will deliver key insights and first-hand experience in the following areas:
The relentless pursuit of leadership
The evolution of a winning template
The high-performance continuity challenge
This inaugural online event has been designed for CEO's, Management Professionals, Business Executives, and those in wider leadership/coaching positions. For more information or to reserve your place visit https://lnkd.in/etfuYnn.
The Sports Chronicle will be publishing in depth interviews with all three speakers prior to the event. The first piece with former Dublin football manager, Jim Gavin, was published this week. Jim spoke about the tenets of leadership required for teams to perform at the highest level possible and how his military background helped him to manage the Dublin footballers to six GAA Senior All-Ireland titles. The full piece can be viewed here.
As part of the partnership, Packed.House will be utlizing their proprietary, best in class trade desk, Packed.Performance, for the media buying element. The team will concentrate on using rich seams of first party data to zero in on the C-Suite and Entrepreneurial sports fans likely to be most interested in this event and clever bidding tactics to drive awareness and most importantly, ticket sales.
Speaking about the parentship, Head of The Sports Chronicle and Creative for Packed.House, James Wynne, said, "High performance and effective leadership is a fascinating area, so to have the opportunity to learn from the experiences of people like Jim, Paul and Stuart is an exciting prospect and we're delighted to partner with Titan Experience to help deliver this unique event."
Eoin Conroy, Titan Experience CEO, commented on the partnership launch, "This is a particularly exciting new chapter for us in the Titan Experience journey and we're delighted to work alongside Packed.House and have The Sports Chronicle as an official media partner to assist with delivering what promises to be a world class event. Developing the content with Jim, Stuart and Paul over the past number of months has been particularly enlightening in terms of getting inside the minds of three of the most successful leaders in sport nationally and internationally over the past decade. In the coming weeks we will give our audience a unique insight into how all of this has come together and crucially what to expect on November 3rd."
Leaders Lounge will take place via a premier online stream on November 3rd, to register for tickets visit: https://lnkd.in/etfuYnn.