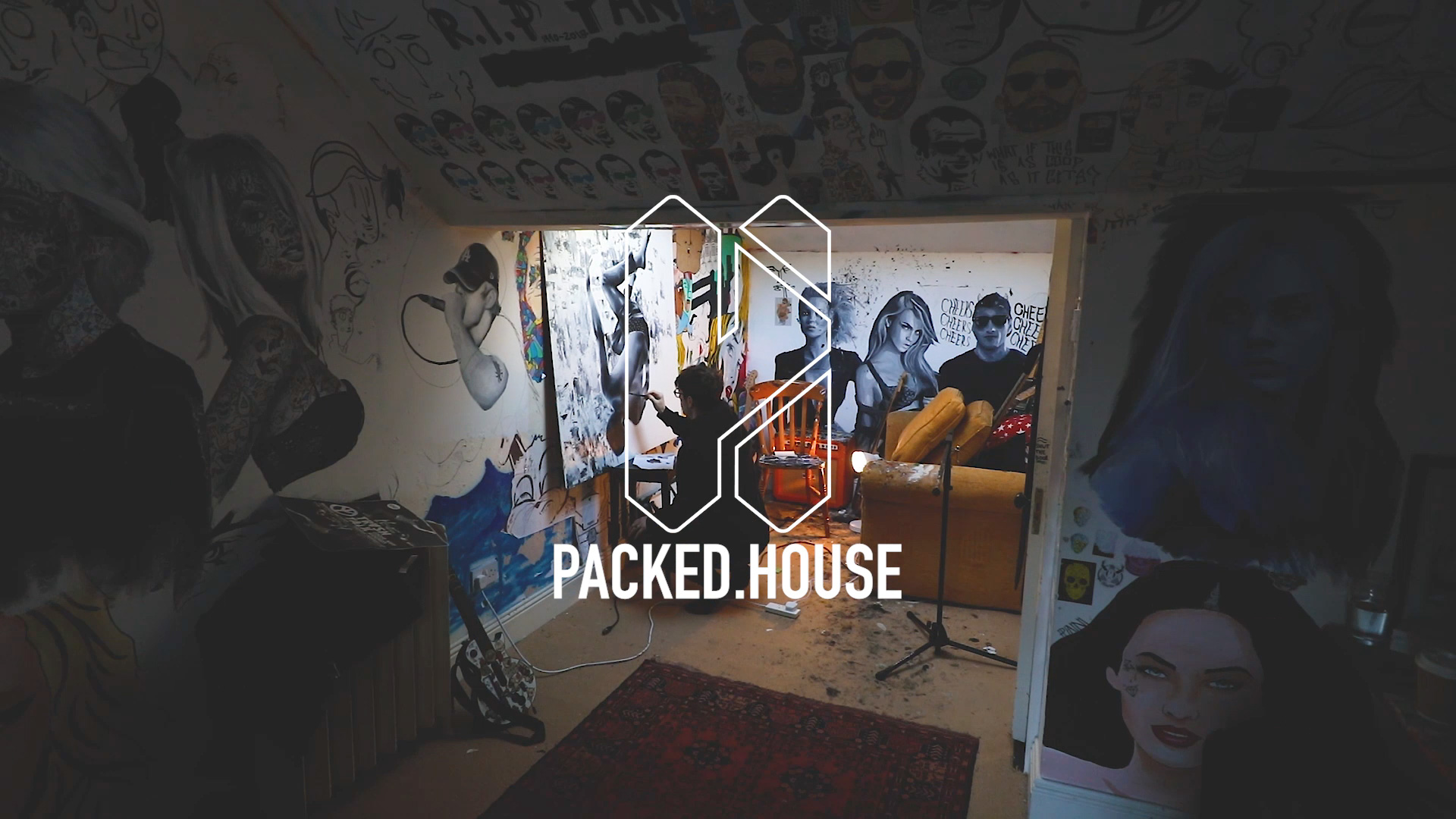 Due to our rapid growth we are expanding the team and are looking for two new team members to fill the roles of a Graphic Designer and a Content Creator at Packed House. If you are interested please read the two job descriptions below and email your CV/portfolio to [email protected].
Job Title: Graphic Designer
Team: Creative Team
Job Description: The Graphic Designer role will be required to work on a variety of projects and across an array of mediums including web, print, identity and brand work, display and outdoor advertising, online advertising and motion graphics.
The primary role of the Graphic Designer is to work as part of the Creative Team in creating content for Packed.House websites, as well as external clients. To be successful in this position, you'll be a self-starter, capable of delivering brilliant creative ideas, and show acute attention to detail.
Main Duties and Responsibilities
Work with the Creative Team to develop visual solutions to client briefs that may then be applied to multiple formats and mediums across web, print and motion
Ensure all artwork produced meets the needs, requirements and brand values of each client
Design and develop identities for video series and podcasts on Packed.House platforms and for clients. This can include opening title design / motion graphics
Storyboard video content
Design and create a variety of assets across multiple mediums for Packed.House's own brands and its clients
Assist the development team with the creation of graphic assets, including display banners, website mock-ups, logos and icons etc.
Help to produce internal sales and marketing materials to promote the agency and generate sales
Design and develop in-house and associated brand identities, guidelines and marketing materials
Stay on top of design trends and contribute new and fresh ideas to your work on a regular basis
Key Skills, Traits & Experience
Degree in Graphic Design, Visual Communication or similar
2 years professional experience as a Graphic Designer or similar
Independent thinker
Problem Solver
Creative flair
A strong visual sense
Originality
Strong computer skills
Confidence to present and explain ideas to clients and colleagues
The ability to grasp client needs and consider practical solutions
The ability to pay attention to detail
The ability to balance work on several projects at a time
Good team-working skills
Flexibility
An awareness of the competitive business environment in which they work
Strong computer skills
An interest in graphics and typography
Computer Skills required
You will be required to be confident in the below software:
Adobe Illustrator
Adobe Photoshop
Adobe After Effects
A strong understanding of the below software will be beneficial:
Adobe In Design
Adobe Premier Pro
Microsoft Powerpoint
Job Title: Content Creator
Team: Creative Team
Job Description: A Content Creator is a well-rounded 'creative content junkie'. A CC sits as part of dynamic, creative and active team, producing award winning content for both brands and editorial. Having a genuine passion for all kinds of digital content from insta-stories to long form video, to engaging and innovative display formats – a CC enjoys all ways to engage consumers online. Led by the Creative Director and Head of Content Partnerships, this role will deliver high quality, data driven content for advertisers and editorial every single day.
The core responsibilities are:
Use of filming and editing skills to create top class content for our websites
Work with the team to brainstorm brilliant ideas that reflect client's goals and KPIs
Produce storyboards, scripts and treatments
Ability to write editorial articles across all Packed.House websites
Support the Editor in building out 'Big Strategic Concepts' to bring brands' messages and stories to life on the owned digital publishing platforms and off-platform also
Take direction from the senior team to ensure all creative content is of the highest standard
Work alongside the senior team for large, detailed video shoots in the content studio or off-site
Hands-on creation of content; across articles, podcasts, video & social
Keep up to date on digital consumption trends and being an expert at how to engage people online
Work as a core member of the creative team on creating content for brands, and always maintaining a high-quality output of your work
Liaise with audience engagement managers to create campaigns that will exceed goals
The candidate must:
Have a qualification in journalism and media, marketing, film / TV production or something relevant
Have experience in pre-production and planning
Have a strong working knowledge of editing software such as Adobe Photoshop, After Effects, Premiere Pro
Have a good understanding of color temperature and grading
Have strong attention to detail with excellent grammar and spelling
Be very organised with data management and file management
Must be willing to work evenings and weekends when required
Shooting skills – able to demonstrate great creative shot choices
Sound production experience an advantage
Assertive but not aggressive
Have a good understanding of design thinking principles
Be efficient and quick
Be a 'content champion'; if you make videos in your own spare time then this is the gig for you
Be a team player and self-starter at the same time
Ability to work collaboratively on a film set in multiple roles
Inspired by great work around you and willing to learn something new every day
Curious about content and media trends in the digital world
Consume digital media content and follow key accounts that make you want to watch