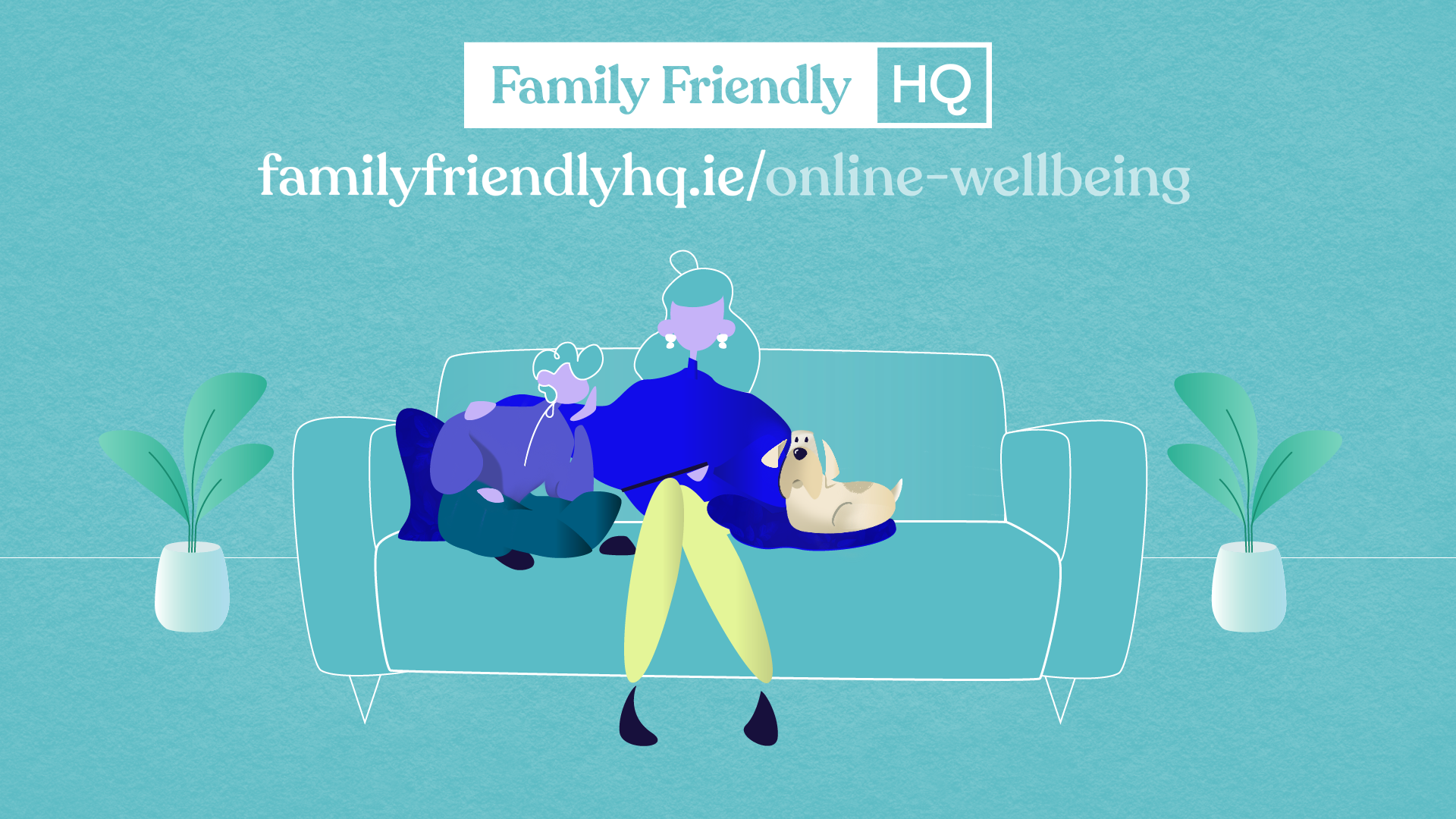 In Association with CyberSafeIreland
Ireland's trusted parenting community, Family Friendly HQ, has teamed up with CyberSafeIreland to launch an Online Wellbeing hub for parents. The purpose of the hub is to empower parents to navigate the online world with their children in a safe and fact-based way. The hub on Family Friendly HQ provides tools and advice to empower parents and kids develop healthy teach habits and navigate smartly and safely different areas of their online lives such as social media, privacy and security, digital footprint, and cyberbullying.
The Online Wellbeing hub is live now of familyfriendlyhq.ie/online-wellbeing.
Before creating the hub, the Family Friendly HQ team carried out a reader survey at the beginning of the year to gauge parents' knowledge of what their children were doing online. Out of the survey the team discovered that 37% of parents admitted to their child having at least one smart device and 54% used a smartphone. Worryingly though 29% of parents did not have parental controls on the devices, 34% did not know the passwords to their child's social media accounts and 21% said their children do not allow them on their smart device.
The team were happy to see that 89% of parents do impose time constraints on their children's daily screen time but 28% admitted to their child having a negative experience on their smart device and 67% said their children were reluctant to tell them about this experience.*
The hub will also house a parental guide to popular social media platforms used by young people today, as well as expert-approved content from CyberSafeIreland that dives deep into the difficult online safety issues faced by families in Ireland today. As well as articles onsite, a short video will be released with online safety tips for parents to practice with their children. Parents can also take the Safety Quiz on the hub to highlight their knowledge of the way young people consume media.
Speaking about the launch of Online Wellbeing, Head of Content Development at Packed.House, Mairead Cahalan said, "While we began planning this initiative some time ago, it could not be more relevant and useful to parents during these lockdown times. Now more than ever children are using devices with access to the internet and it is crucial parents are up to speed on the potential dangers online, to protect their child's wellbeing. We are delighted to team up with CyberSafeIreland to help parents feel empowered and informed and to support them to ensure their child's online safety and wellbeing is looked after."
Head of Education & Innovation at Cyber Safe Ireland, Philip Arneill, said, "We are thrilled to be associated with the new Online Wellbeing hub on Family Friendly HQ. It is our mission to empower children, parents, and teachers to navigate the online world in a smarter, safer way. At a time when children and parents are online more than ever, this gives us another platform to drive awareness of the positive uses of technology, as well as mitigating its inherent risks through ongoing education."
The Online Wellbeing hub is live now of familyfriendlyhq.ie/online-wellbeing.