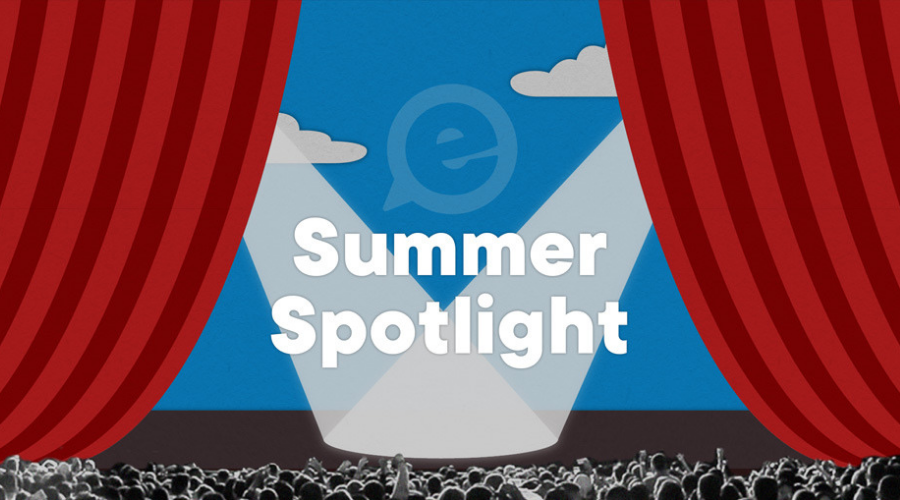 – A guide on the best things to do in Ireland this summer –
entertainment.ie are celebrating the summer in style with a new marketing campaign 'Summer Spotlight'. A new hub was launched on site housing competitions and content around the best things to do in Ireland this summer. The campaign will be rolled out with rich media mobile ad formats as well as online, social, radio and DOOH ads.
The first feature on the hub focuses on the best staycations in Ireland and will be followed by features like the best sober nights, things to do in the outdoors and cheap places to eat. As well as that a new weekly 'what's on' feature will be published every Thursday and Instagram takeovers by artists at festivals over the summer.
Speaking about the launch of the campaign, Eilis Smith, Head of Marketing and Research at Packed.House, said, "entertainment.ie is the destination for staying in or going out with all the latest news and listings for cinema, TV and events. Over the next few months we are delighted to shine a spotlight on all the amazing things Ireland has to offer this summer. We will be offering our readers a wide range of useful content so they can plan their summer as well as some great competitions to popular gigs and festivals."
It's not all about going out, the site will also be paying close attention to the hit TV show Love Island and big movie releases such as the Lion King, Toy Story 4 and much more.
Mairéad Cahalan, Head of Content Development at Packed.House, said, "Our ethos towards content creation is always to be purposeful. This campaign firmly ticks that box, in being a very practical and useful guide to the best events and activities across the country. In addition, our experts across TV, movies, music and events have all contributed to the creation of this campaign, so you know you're really getting the best of the best when it comes to recommendations."
The site is home to Ireland's largest entertainment community, welcoming nearly 2 million Irish readers every month accessing services such as cinema screen time listings, real-time digital TV guide, social and events listings as well as expert-led, high quality pop culture content.
Summer Spotlight will be live on entertainment.ie for three months and can be found at www.entertainment.ie/summerspotlight/.